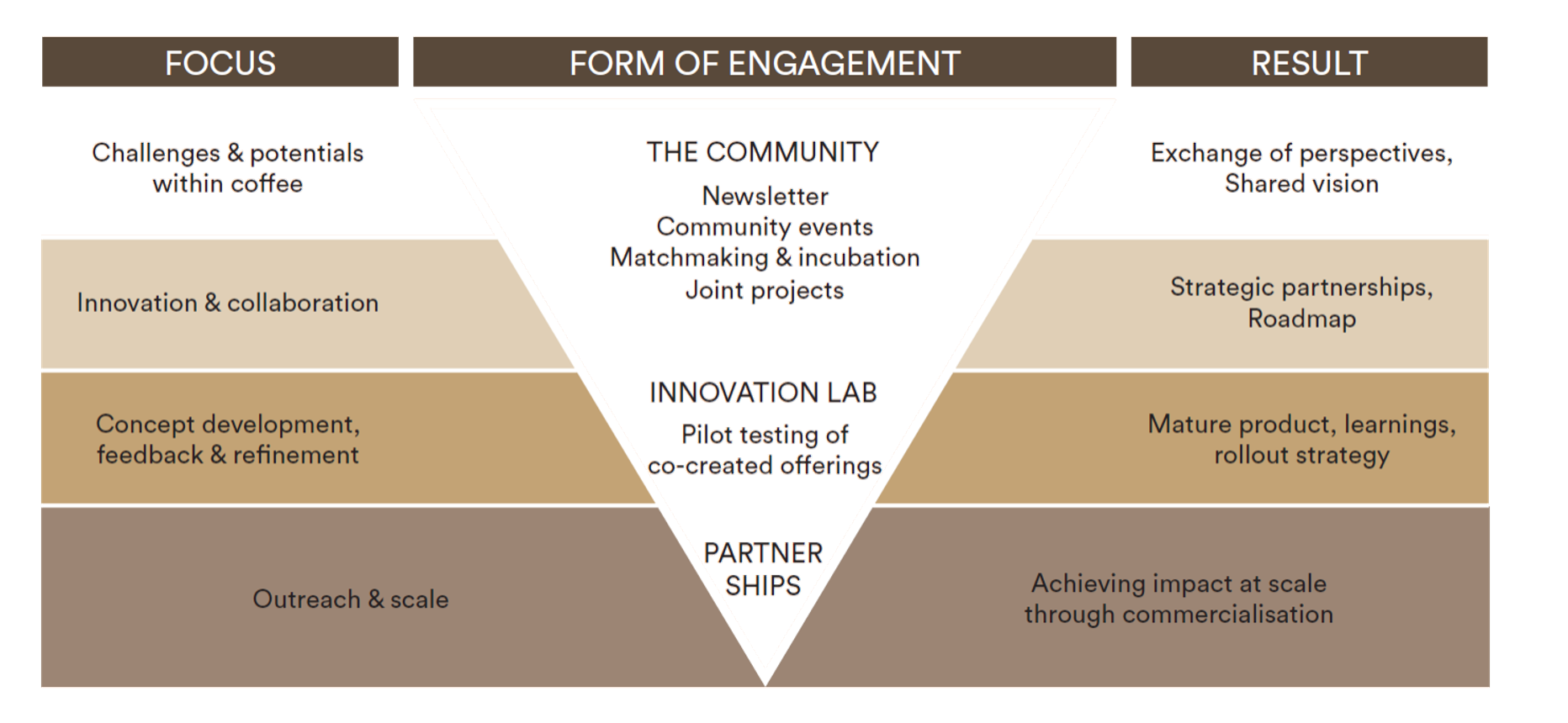 OUR COLLABORATIVE INNOVATION PROCESS
Circular Coffee Community is driving innovation for circular transformation in the world of coffee. As part of the community, you have access to the newsletter, where we present new members, innovation projects and partnerships, and inform about community events. You will find inspiration and opportunities to engage with others. The community offers a platform for networking, innovation partnerships and commercial collaboration.
The Innovation Lab's collaborative innovation process will enable you to think outside the coffee cup and learn about new industries. Our innovation projects have a clear ambition to make the coffee business more circular, while generating income opportunities. Every partner brings different competences, knowledge, and access to market, which makes pilot testing and limited editions possible.
Once concepts are developed and refined, and offerings are ready for commercial rollout, we are ready for impact at scale.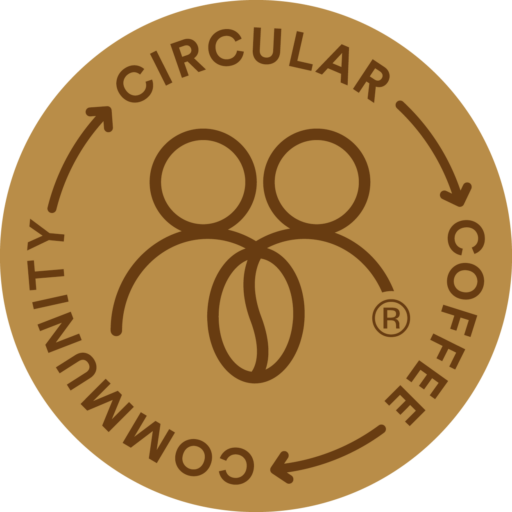 If you wish to join Circular Coffee Community, have an idea for an innovative circular project, or are interested in knowing more about circular opportunities in coffee, please do not hesitate to contact us. We would love to meet you and discuss how we can form a valuable partnership.