Insights
Sharing is Caring. At Circular Coffee Community we believe that inspiration, network, dialogue, and partnerships are fundamentals to drive any change.
Read some of the insights that have inspired us and our members to drive circular transformation in the world of coffee.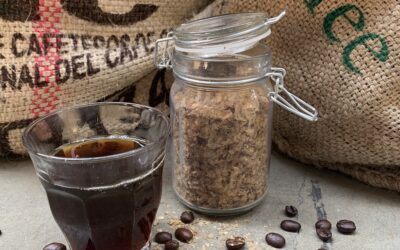 The disposable of the future for takeaway should be made from food production side streams and must be able to be eaten or composted. Together with food companies and manufacturers of packaging, the Danish Technological Institute has started to develop a new type of...
læs mere