Let's drive innovation
for circular transformation
in the world of coffee
Why join the Circular Coffee Community
We love coffee, but the global coffee industry is a massive and unfair business with inherent sustainability issues. The coffee industry needs to change, which is why we at Circular Coffee Community is driving innovation for circular transformation in the world of coffee.
The Circular Coffee Community is open for innovation partners, knowledge institutions and commercial partners who want to drive that change. And who wants to explore how coffee by-products can be recycled or upcycled into new business opportunites.

Get Access to Knowledge and Likeminded People and Companies

Explore New Business Opportunities and Engage in Projects

Less Talk – More Action!
Make great circular Ideas Happen in Your Organization and the Market
When great minds with different backgrounds meet, great things happen.
Meet up with the community on these live and online events.
Circular solutions at Roskilde Festival
June 28th - July 1st 2023
This year several Circular Coffee Community members are testing and implementing solutions at Roskilde Festival.
If you are at Roskilde Festival, let's have a chat about circular innovation over a cup of coffee.
We need you!
TBD
Let's open the doors to Circular Coffee Community – for Circular Coffee Community!
We want to hear the stories, get knowledge, and be inspired by each other, and we hope you are ready to be a part of the agenda.
Currently, when brewing coffee, we use less than 1% of the many nutrients contained in the coffee plant. This is a huge waste of resources, but at the same time it leaves a massive potential for creating new value and income opportunities in coffee farming, production, and consumption.
Circular Coffee Community members are involved in a diverse range of projects and scientific development studies on circular transformation.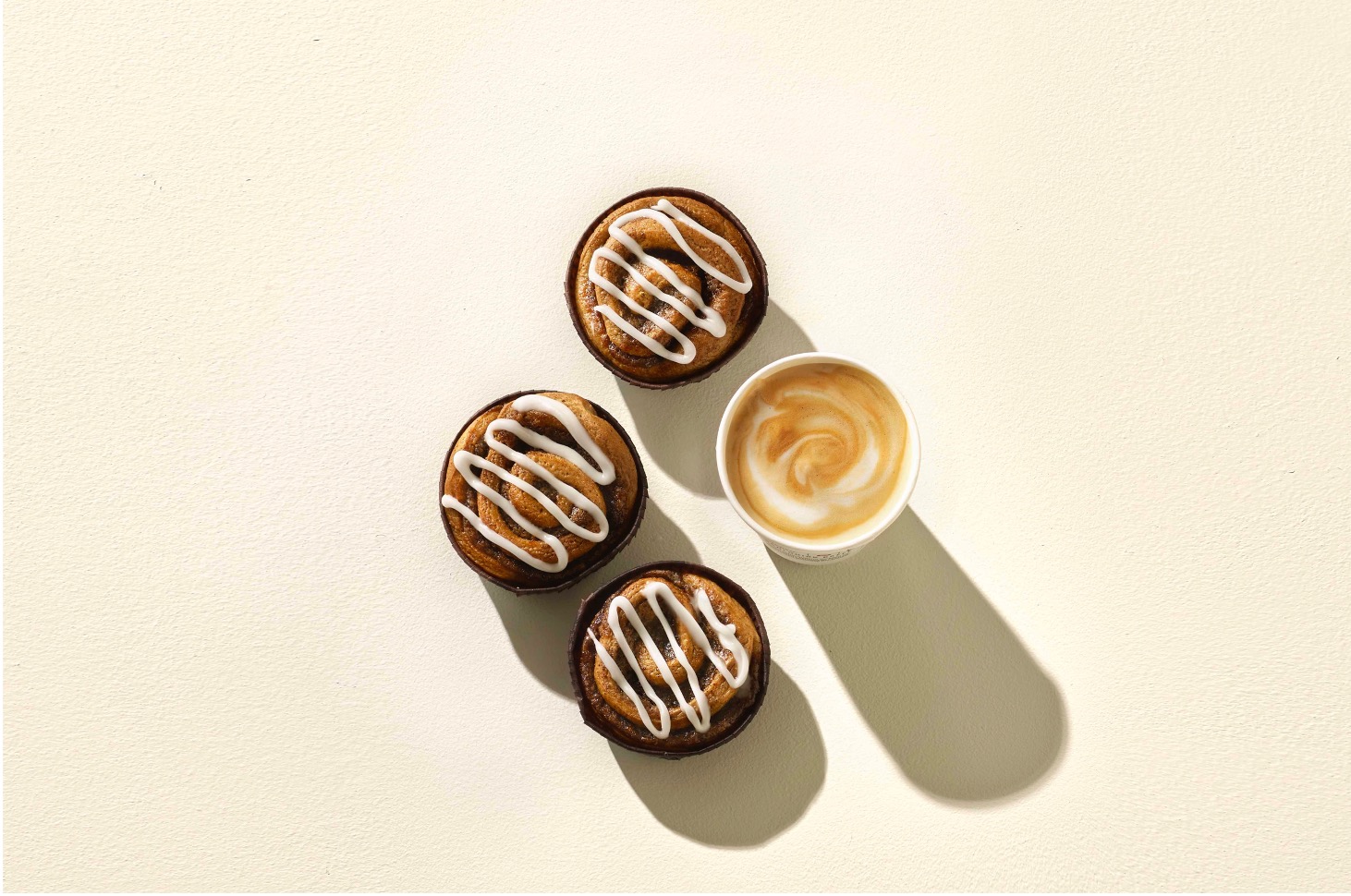 Denmark's largest bakery in convenience products, Easyfood, has started using Kaffe Bueno's coffee flour in its bread, and through a collaboration with Kaffe Bueno, Easyfood, Peter Larsen Kaffe and 7-Eleven the buns are on the shelves in 7-Eleven in Denmark.

Upcycling coffee for beer brewing
Spent coffee grounds is not only a waste of potential but also an environmental and climate problem. The coffee grounds often end in landfills and emit greenhouse gases (methane), and it's a shame.
With this project, we turn spent coffee grounds into a new ingredient by brewing beer from it.

You can see is as a problem that we make use of less than 1% of the nutritional value in coffee. Or you can see it as a potential that we have 99% to work with. In Circular Coffee Community we choose the latter.
– Lars Aaen Thøgersen, Chief Innovation Officer at Löfbergs and Peter Larsen Kaffe
Recent news and circular innovations
Eat your coffee grounds at 7-Eleven
If sustainability is to really make a difference, great ideas must become big business. Like when Denmark's largest convenience-bakery, the world's largest chain of convenience stores, an international coffee company and a bioscience company work together to make coffee a circular resource. Thanks to this collaboration, customers at 7-Eleven's Danish stores can now eat the waste from the coffee they might have had earlier.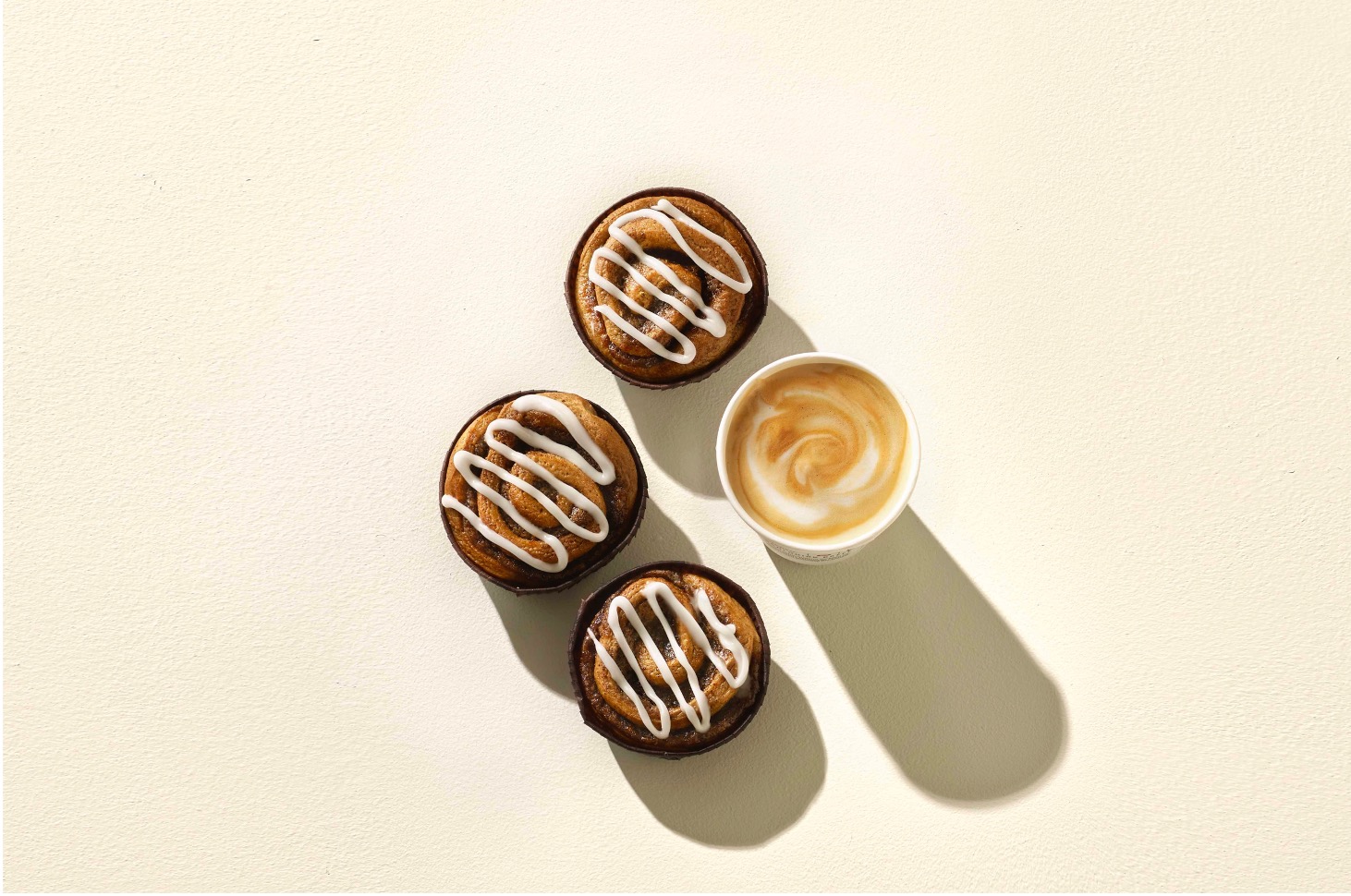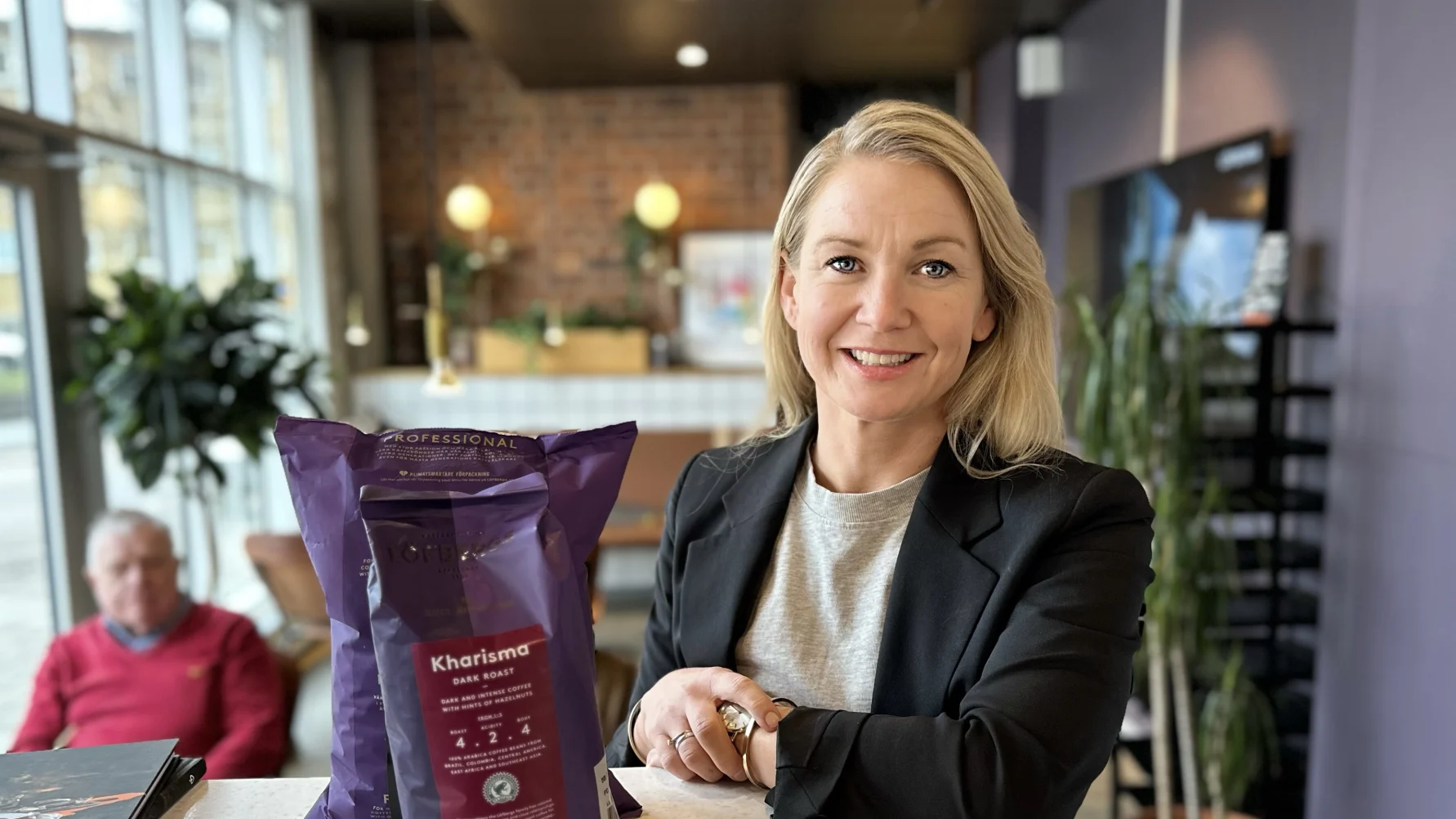 Löfbergs is first with a new kind of recyclable coffee packaging
After several years of development, the Swedish-based coffee roaster Löfbergs is now presenting a world first in the form of coffee packages in mono-laminate. The benefit of the new packaging is that it can be recycled instead of incinerated, which creates prerequisites for a circular economy. The climate impact is reduced with 55 per cent compared to previous packages.